45 Best Places to Visit in Slovenia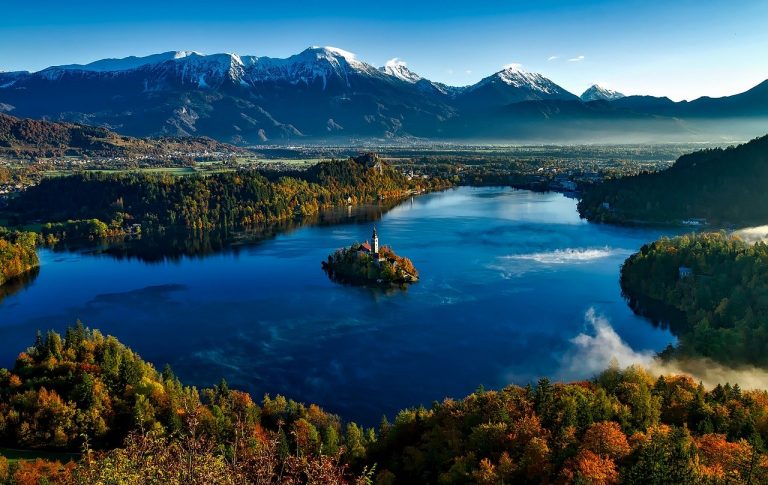 45 Best Places to Visit in Slovenia! Slovenia offers some of the most idyllic landscapes in the world for you to visit. Despite its relatively small size, it has a lot to offer. There is also a lot of rich and interesting history here for you to learn about.
Yachting in Balaton, Hungary - short 4k cinematic film

And don't forget to give us a like! :)
Unexplored Slovenia offers many attractions. Slovenia is one of the first countries to rank among the green destinations on the basis of international ecological criteria. The Adriatic coast, mountains with many rivers, lakes and caves, beautiful cities and no less beautiful monuments. During your holiday in Slovenia, you can plan several trips and cross almost the whole country in a week or two.
Start with the picturesque capital city of Ljubljana, known for its colorful architecture, Ljubljana Castle, and the scenic Ljubljanica River. Explore the stunning landscapes of Lake Bled, with its iconic island and medieval castle perched atop a cliff. Discover the underground wonders of the Škocjan Caves, a UNESCO World Heritage Site.
Head to the enchanting town of Piran on the Adriatic coast, with its Venetian-inspired architecture and stunning sea views. Finally, don't miss the breathtaking Triglav National Park, offering opportunities for hiking, mountaineering, and immersing yourself in Slovenia's pristine nature. With its diverse attractions and warm hospitality, Slovenia promises an unforgettable journey filled with unique experiences and cherished memories.
Best Places to Visit in Slovenia
1. Julian Alps
The Julian Alps boasts title the highest mountain range in Slovenia. In 1924, a part of the local area (84,805ha) was declared Triglav National Park, which is the largest protected area in the Alps and was also a pioneer of protected areas in Slovenia.
Hiking in the Julian Alps is very popular. The best starting point for hikes is Bohinj, but also Bled, Kranjska Gora, Bovec and Kobarid. It is suitable for both less skilled and those who prefer more demanding outputs. All major peaks are crossed by marked paths. Some peaks can be overcome using the so-called via ferrata.
2. Triglav National Park
Triglav National Park spans an impressive 83,807 hectares of rugged but idyllic landscape with majestic mountains that tower over you. This is a popular place for people to go hiking, cycling, swimming and camping.
If you want to experience the great outdoors in this country, you should definitely visit this park. Triglav is the tallest mountain within the park, and many people have climbed it over the years.
3. Soca River Valley
The valley of the river Soca is situated in the western Julian Alps, and it too is an extremely beautiful place to spend time. Here you will find Tolmin Gorge, which is over 60 meters deep with underground rivers to explore.
There is also Bovec, which is located in the upper part of this valley and is very popular for those who enjoy rafting and kayaking. Rafting on the Soča River is the most popular sporting activity that true adrenaline lovers cannot resist.
4. Predjama Castle
Predjama Castle is located only 10 kilometres from Postojna, and it is a truly amazing thing to see in person. It is located in the village of the same name as the castle, and it is known for its extensive cave systems.
Those who are looking for some real adventure should consider coming here. Many people explore these caves each year, and there are guided tours you can take.
5. Postojna Cave
Postojna Cave is just one of nearly 1,000 caves in Slovenia and is also one of the biggest. There are actually trains that go through this cave, transporting tourists around. You can also take a walking tour of this cave, which will allow you to learn more about it. This is definitely one of the main natural wonders that this country has to offer.
Postojna Cave is truly a natural wonder that you will have to see to believe. It has existed for thousands of years and is open every single day of the year including bank holidays. There are guided tours that will take you into the bowels of the cave while giving you the opportunity to learn more about the local geography. Postojna has a lot of fascinating history behind it.