30 Most Visited Countries in the World and their most visited places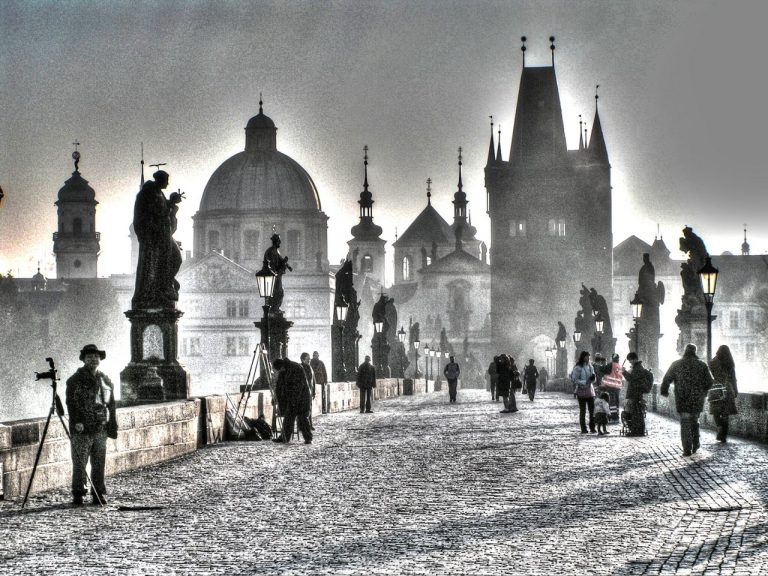 30 Most Visited Countries in the World! There are many beautiful and interesting places in the world that you can visit for your next vacation. Some countries have a larger tourism industry than others, but just about all of them have something to offer.
Yachting in Balaton, Hungary - short 4k cinematic film

And don't forget to give us a like! :)
Every year, tens of millions of tourists leave their home country in order to find a new adventure, romance, entertainment, shopping or other experience. Although each country has something to offer to its visitors, some destinations are still more popular than the other. The following countries are among the most visited in the world. And we have also added the most visited places for each country along with wonderful pictures!
30 Most Visited Countries in the World
1. France – 82.6 million visitors
Each year millions of people all over the world visit France for its exquisite cuisine, historic sites, and beautiful scenery. Paris is one of the most visited tourist destinations in the world, and this country as a whole has a lot to offer those who are planning their next big trip.
France is a country of castles, it would be a pitty not to stay in one!

There are lots of castles in France you will want to visit, but there are a few you can even spend a night at!

Book a 16th century styled room e.g. at Chateau de Codignat and make your France expedition a special one!

Feel like a royal (regardless of your blood's colour) at this 14th-century castle!
You can surf along the beautiful white beaches of the Atlantic coast, or visit the lavender-scented Provence if you are looking for some romance, go to the French Riviera for relaxing on the beach, to the Alps for skiing or hiking, or to Paris for the mysterious history and the rich art collections… This country has something to offer for everyone, and it is a unique experience that will be sure to stay with you for a very long time.

Eiffel tower, Paris, France, Most Visited Countries in the World by Free-Photos / Pixabay.com
Most visited places in France

1. Eiffel tower in Paris, the most visited city in France
2. St Tropez summer holiday destination
3. Chamonix ski resort
4. Palace of Versailles
5. Mont Saint-Michel




Read more about Cities in France – 50 most beautiful cities and towns to visit in France.
2. The United States – 75.6 million visitors
The United States is an extremely diverse place culturally and ethnically. New York City and Las Vegas are two of the most popular destinations in this country that people flock to each year for fun and adventure.
One of the best things about the U.S. is that there are quite a few nice warm places to go in the winter and cooler places to visit in the summer. The US is said to be a country of endless possibilities and it is indeed true. Whether you are looking for busy cities or, on the contrary, you prefer quiet, majestic countryside, you will find everything in America.
E.g. Yellowstone is a real pearl among the national parks in the world. The park was declared in 1872, which makes it the oldest national park in the world.

Grand Canyon, USA, Most Visited Countries in the World by skeeze/pixabay.com
Most visited places in the USA

1. Grand Canyon
2. Manhattan in NYC
3. Yellowstone National Park with its geysers
4. Golden Gate Bridge in San Francisco
5. Niagara Falls at the borders with Canada.




Read more about Best Places to Visit in the USA and their best tourist attractions!
Hawaii is the dream!

You surely heard about Hawaii, but it's better to explore on your own!

Book your dream vacation at Aston Maui Kaanapali Villas and make your dreams come true!

Beautiful beaches and interesting history, volcanoes and ocean, great Hawaiian food and well-being.
3. Spain – 75.6 million visitors
Spain is one of the most visited European countries, at least in part because of its striking beauty. Some of the more popular tourist attractions in this country include Park Guell, which is a park made up of breathtaking sculptures, and Alhambra, which is a fortified hilltop Moorish complex. This country also has some spectacular white sand beaches to explore. And what about Barcelona, or the world-famous island of Ibiza?
Top-quality world-class wines, infinite coasts unspoiled by civilization, spectacular whole night parties, sun-drenched beaches, imposing architecture… These are just a few reasons why everyone should visit Spain!

Alhambra, Spain, Most Visited Countries in the World by Walkerssk/pixabay
Most visited places in Spain

1. Alhambra
2. Mezquita of Cordoba
3. El Escorial
4. Sagrada Familia in Barcelona
5. Ibiza island




Read more about the best places to visit in Spain here!
4. China – 59.3 million visitors
Beijing and Shanghai are two of the more popular places for tourists to visit in China, though there are many other beautiful places with lots of interesting things to see and do.
The architecture of the larger cities, as well as the beauty of the countryside, make this a wonderful place for a vacation. The Karst hills and twin pagodas in Guilin are also worth seeing.
The Great Wall of China is the largest building of human history, and the numbers that describe it are fascinating. 25,000 watchtowers, 300,000 dead in the first phase of its construction, and an estimated length of about 8860 kilometers (although there is an archaeological survey saying that the wall is 21,196 km long). That's something you can't miss, can you?! 🙂
Most visited places in China

1. The Great Wall of China in Beijing
2. The Terracotta Army in Xi'an
3. The Forbidden City in Beijing
4. The Li River in Guilin
5. The Yellow Mountains in Huangshan




Read more about 30 Best Places to Visit in China here!
5. Italy – 52.4 million visitors
Located on the Mediterranean coastline, Italy offers some of the most beautiful scenery in all of Europe. The Coliseum of Rome and the canals of Venice are just two of the things that bring so many people here each year.
The Amalfi Coast, as well as similar Cinque Terre, have both some very charming villages and a beautiful coastline to explore for those who want a quiet getaway. The largest active volcano in Europe, countless historical sites and monuments, breathtaking cities and towns with narrow romantic streets, wonderful beaches and sea and funny but also very kind people…
The country with the Most UNESCO World Heritage Sites in the world is here and waiting for every kind of traveler to offer everyone an experience you'll never forget.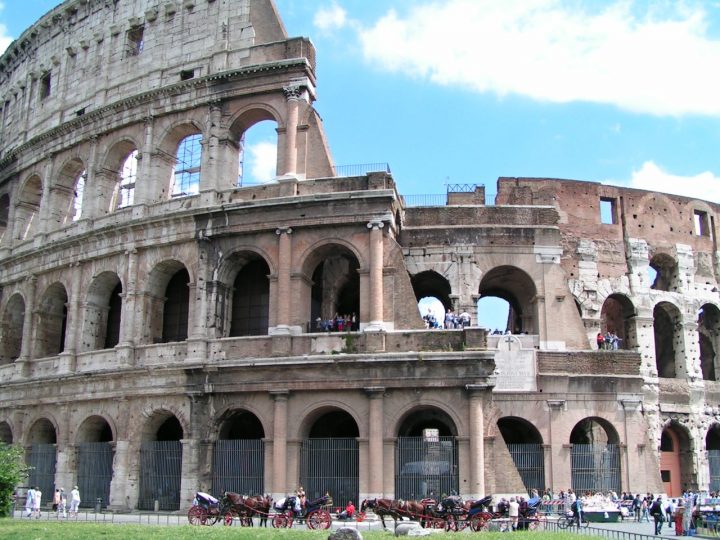 Colosseum, Rome, Italy, Most Visited Countries in the World by julius
Most visited places in Italy

1. Colosseum in Rome
2. Grand Canal in Venice
3. Florence Cathedral
4. Piazza del Campo in Siena
5. Pompeii




For more great tips in Italy read our article: The 30 Most Beautiful Cities in Italy and their Top Tourist Attractions