30 Most Visited Countries in the World and their most visited places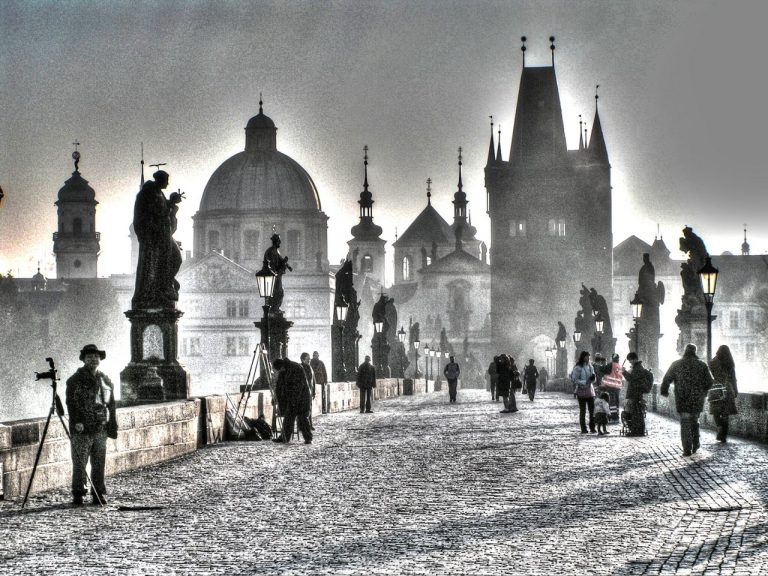 30 Most Visited Countries in the World! There are many beautiful and interesting places in the world that you can visit for your next vacation. Some countries have a larger tourism industry than others, but just about all of them have something to offer.
Yachting in Balaton, Hungary - short 4k cinematic film

And don't forget to give us a like! :)
Every year, tens of millions of tourists leave their home country in order to find a new adventure, romance, entertainment, shopping or other experience. Although each country has something to offer to its visitors, some destinations are still more popular than the other. The following countries are among the most visited in the world. And we have also added the most visited places for each country along with wonderful pictures!
30 Most Visited Countries in the World
1. France – 82.6 million visitors
Each year millions of people all over the world visit France for its exquisite cuisine, historic sites, and beautiful scenery. Paris is one of the most visited tourist destinations in the world, and this country as a whole has a lot to offer those who are planning their next big trip.
France is a country of castles, it would be a pitty not to stay in one!

There are lots of castles in France you will want to visit, but there are a few you can even spend a night at!

Book a 16th century styled room e.g. at Chateau de Codignat and make your France expedition a special one!

Feel like a royal (regardless of your blood's colour) at this 14th-century castle!
You can surf along the beautiful white beaches of the Atlantic coast, or visit the lavender-scented Provence if you are looking for some romance, go to the French Riviera for relaxing on the beach, to the Alps for skiing or hiking, or to Paris for the mysterious history and the rich art collections… This country has something to offer for everyone, and it is a unique experience that will be sure to stay with you for a very long time.

Eiffel tower, Paris, France, Most Visited Countries in the World by Free-Photos / Pixabay.com
Most visited places in France

1. Eiffel tower in Paris, the most visited city in France
2. St Tropez summer holiday destination
3. Chamonix ski resort
4. Palace of Versailles
5. Mont Saint-Michel




Read more about Cities in France – 50 most beautiful cities and towns to visit in France.
2. The United States – 75.6 million visitors
The United States is an extremely diverse place culturally and ethnically. New York City and Las Vegas are two of the most popular destinations in this country that people flock to each year for fun and adventure.
One of the best things about the U.S. is that there are quite a few nice warm places to go in the winter and cooler places to visit in the summer. The US is said to be a country of endless possibilities and it is indeed true. Whether you are looking for busy cities or, on the contrary, you prefer a quiet, majestic countryside, you will find everything in America.
E.g. Yellowstone is a real pearl among the national parks in the world. The park was declared in 1872, which makes it the oldest national park in the world.

Grand Canyon, USA, Most Visited Countries in the World by skeeze/pixabay.com
Most visited places in the USA

1. Grand Canyon
2. Manhattan in NYC
3. Yellowstone National Park with its geysers
4. Golden Gate Bridge in San Francisco
5. Niagara Falls at the borders with Canada.




Read more about Best Places to Visit in the USA and their best tourist attractions!
Hawaii is the dream!

You surely heard about Hawaii, but it's better to explore on your own!

Book your dream vacation at Aston Maui Kaanapali Villas and make your dreams come true!

Beautiful beaches and interesting history, volcanoes and ocean, great Hawaiian food and well-being.
3. Spain – 75.6 million visitors
Spain is one of the most visited European countries, at least in part because of its striking beauty. Some of the more popular tourist attractions in this country include Park Guell, which is a park made up of breathtaking sculptures, and Alhambra, which is a fortified hilltop Moorish complex. This country also has some spectacular white sand beaches to explore. And what about Barcelona, or the world-famous island of Ibiza?
Top-quality world-class wines, infinite coasts unspoiled by civilization, spectacular whole night parties, sun-drenched beaches, imposing architecture… These are just a few reasons why everyone should visit Spain!

Alhambra, Spain, Most Visited Countries in the World by Walkerssk/pixabay
Most visited places in Spain

1. Alhambra
2. Mezquita of Cordoba
3. El Escorial
4. Sagrada Familia in Barcelona
5. Ibiza island




Read more about the best places to visit in Spain here!
4. China – 59.3 million visitors
Beijing and Shanghai are two of the more popular places for tourists to visit in China, though there are many other beautiful places with lots of interesting things to see and do.
The architecture of the larger cities, as well as the beauty of the countryside, make this a wonderful place for a vacation. The Karst hills and twin pagodas in Guilin are also worth seeing.
The Great Wall of China is the largest building of human history, and the numbers that describe it are fascinating. 25,000 watchtowers, 300,000 dead in the first phase of its construction, and estimated length of about 8860 kilometres (although there is an archaeological survey saying that the wall is 21,196 km long). That's something you can't miss, can you?! 🙂
Most visited places in China

1. The Great Wall of China in Beijing
2. The Terracotta Army in Xi'an
3. The Forbidden City in Beijing
4. The Li River in Guilin
5. The Yellow Mountains in Huangshan




Read more about 30 Best Places to Visit in China here!
5. Italy – 52.4 million visitors
Located on the Mediterranean coastline, Italy offers some of the most beautiful scenery in all of Europe. The Coliseum of Rome and the canals of Venice are just two of the things that bring so many people here each year.
The Amalfi Coast, as well as similar Cinque Terre, have both some very charming villages and beautiful coastline to explore for those who want a quiet getaway. A largest active volcano in Europe, countless historical sites and monuments, breathtaking cities and towns with narrow romantic streets, wonderful beaches and sea and funny but also very kind people…
The country with the Most UNESCO World Heritage Sites in the world is here and waiting for every kind of traveller to offer everyone an experience you'll never forget.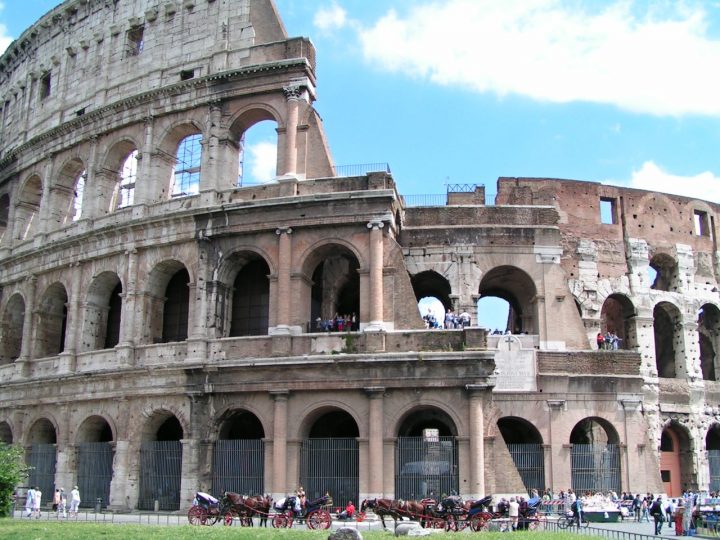 Colosseum, Rome, Italy, Most Visited Countries in the World by julius
Most visited places in Italy

1. Colosseum in Rome
2. Grand Canal in Venice
3. Florence Cathedral
4. Piazza del Campo in Siena
5. Pompeii




For more great tips in Italy read our article: The 30 Most Beautiful Cities in Italy and their Top Tourist Attractions
6. United Kingdom – 35.8 million visitors
The United Kingdom has tons to offer in the way of tourism. London is a popular spot for tourists, and there is truly something for everyone. The rolling hills and countryside of Northern Ireland is a perfect place to go for those who want a rural holiday.
Edinburgh is another great place that is filled with shops and numerous art festivals each year. And what about some castles and palaces, or other cultural heritage sites? No worries here in the UK!
Either you are looking for a traditional culture or wildlife – mountains, wetlands, cliffs, this country has it all. Followed by a rich history which is visible on every step you make, you will never regret visiting the UK.
Most visited places in the UK

1. London
2. Scottish Highlands
3. Stonehenge
4. Edinburgh
5. York




Find more great places to visit in the UK here: Best places to visit in the UK – 55 Amazing Places You Must Visit!
7. Germany – 35.6 million visitors
The country of Germany has many interesting museums, historic sites and buildings that are truly unique with amazing aesthetics. Hamburg is an excellent city for those who are seeking out fun and excitement, but Berlin is also a wonderful place to spend time in. Frankfurt is known for its many museums and art galleries as well as other places that tourists just love.
Where to go for a beer? Definitely to the Oktoberfest, the largest beer festival in the world! Bavaria is the most popular holiday destination in Germany. It has everything you need for a vacation: from city breaks to the idyllic countryside. It fascinates with the medieval monuments and the majestic Alps.
Most visited places in Germany

1. Berlin's Brandenburg Gate
2. Cologne Cathedral (Kölner Dom)
3. The Black Forest
4. Neuschwanstein Castle
5. Miniatur Wunderland




Read more about Best Cities in Germany to Visit and their top tourist attractions here.
8. Mexico – 35.0 million visitors
The breathtaking beaches of Mexico are just one of the reasons why so many people visit this country each year. There are lots of great hotel resorts that you should explore here as well.
If you are a history buff, you will certainly want to look into the ancient Aztec ruins and museums that this country has to offer. There are many beautiful areas to explore, including Mexico City. Cabo San Lucas is a beautiful resort town as well.
Most visited places in Mexico

1. Teotihuacán and it's huge pyramids
2. Chichen Itza – the largest of the Maya cities in the Yucatan Peninsula
3. Tulum – for those looking for ideal beach holidays
4. Copper Canyon – a network of canyons
5. Palenque – an archaeological site




Read more about the best places to visit in Mexico here!
9. Thailand – 32.6 million visitors
Thailand is a popular tourist destination for many reasons, including its numerous historic sites and beautiful beaches. It also offers a fun nightlife with many different clubs, bars, and other fun places for visitors to enjoy. Thailand is by far the most popular exotic destination not only in Asia. The beautiful beaches of Krabi, Phuket, Koh Samui or Pattaya, and great cuisine make it a perfect place for all travelers.
Bangkok is the best place in this country for those who enjoy the nightlife, though it does have something to offer everyone. Ko Samui is the best place to go if you want to relax on the beach and take in the scenery. Thailand is a land of elephants, orchids, and freedom! It is a tropical kingdom in which there is no shortage of experiences. Whether it's divine beaches and enchanting bays, colorful national parks, lively floating markets, or countless temples, there is still something to discover in Thailand!
Most visited places in Thailand

1. Ko Phi Phi
2. Phang Nga Bay
3. Grand Palace, Bangkok
4. Rai Leh
5. Mu Ko Chang National Park




Read more about Wonderful Places to Visit in Thailand here!
10. Turkey – 30 million visitors
Turkey is a very beautiful country with much to offer in the way of attractions and breathtaking landscapes. Istanbul is one incredible city to visit, especially for history buffs. Bodrum is the place for those who are into the nightlife, though it also has some fascinating historic sites. Pamukkale's thermal spa terraces offer the perfect place for visitors to relax.
Turkey is a unique country whose capital lies on the border of European culture and the Orient. Istanbul is located directly on the border of Asia and Europe and is the most populous metropolis in Europe following by Moscow and London. Turkey boasts a rich history. The whole landscape is dotted with historical monuments and natural attractions.
In Turkey, you can experience a different culture and customs. This country is increasingly interesting for tourists and travelers and regularly appears in the rankings of the most visited countries in the world.
Most visited places in Turkey

1. Istanbul
2. Cappadocia
3. Ephesus
4. Bodrum
5. Side




For more great places in Turkey read this article: Best Places to Visit in Turkey – cities in Turkey, monasteries, ancient sights, natural attractions.
11. Austria – 28.1 million visitors
Austria is a European country with a rich history. Castles, chateaux, fortresses, churches are quite common in Austria. What, however, attracts tourists even more, is their natural scenery. Especially the Austrian Alps are a sought-after destination every year, both in winter and summer.
The city of Vienna is the perfect place for a trip abroad, and its many museums and venues for the arts make it a popular tourist destination. There is also Hallstatt, which is home to the Salzwelten salt mine and Echern Valley. If you want to go on a skiing holiday, Innsbruck is a wonderful city to visit. The sheer beauty of this country's landscape makes it well worth visiting at least once in your life.
Most visited places in Austria

1. Schonbrunn Palace
2. Hallstatt
3. Grossglockner Alpine Road
4. St Anton am Arlberg
5. Innsbruck Altstadt




Read more about the Best places to visit in Austria here!
Did you know you can even stay at Schonbrunn Palace?!

Schloß Schönbrunn Grand Suite is there waiting for you to stay at. Book a room and feel like a royal (regardless of your blood's colour).

Most visitors come to Schonbrunn Palace usually for a day only! Give yourself an adventure of a lifetime and stay here for a night!
12. Malaysia – 26.8 million visitors
Malaysia has a number of fun attractions and beautiful scenery for those who want an unforgettable trip. Kota Kinabalu's beaches and rainforests offer a spectacular landscape that you will take your breath away from. There is also Malacca City, which has many unique shops, restaurants, and historic sites to visit. George Town, which is the nation's capital city, is a multicultural place with lots of beauty to offer.
Malaysia is a great choice for both beginners and experienced travelers! Transport is working well, prices are low, you can speak English with the locals without any problems. In Malaysia, you will get to know different cultures, religions, excellent gastronomy, beaches, forests, and tea plantations.
Most visited places in Malaysia

1. Mulu Caves
2. Sepilok Rehabilitation Centre
3. Perhentian Islands
4. Langkawi
5. Petronas Twin Towers




Find more best places to visit in Malaysia!
13. Hong Kong – 26.6 million visitors
Hong Kong is filled with amusement parks, interesting museums, and restaurants with some of the best food you have ever tasted. There are a lot of fascinating attractions in this area, including Hong Kong Disneyland. This is actually the perfect destination for a family vacation abroad. You'll also find that there are lots of historic sites to visit as well.
Head to the Tsim Sha Tsui promenade in the evening and wait for all the skyscrapers on Hong Kong Island to light up. Hong Kong is a diverse city combining Chinese and Western culture, a city of renowned restaurants, a lively nightlife, and a city with a never-ending pulse.
Most visited places in Hong Kong

1. The Peak
2. Hong Kong Disneyland
3. Ladies' Market
4. Ocean Park Hong Kong
5. Temple Street Night Market




Check this for the best places to visit in Hong Kong!
14. Greece – 24.8 million visitors
Greece has a long and fascinating history, and many of the ancient historical landmarks still stand today. The ancient city of Athens attracts many tourists each year, and it's well worth visiting.
There is also Mykonos, which has some of the most spectacular beaches in the world. Rhodes is another area of this country that is filled with beautiful beaches that you'll be sure to love.
Greece is known as the cradle of European civilization and the centre of education. The legacy of the ancient Greek civilization is still alive, and many magnificent monuments have been preserved. These monuments, as well as the charming nature and pleasant climate of the south of Europe, attract huge numbers of tourists from all over the world every year.
Most visited places in Greece

1. Greek Islands such as Santorini
2. Athens
3. Crete
4. Meteora
5. Delphi




Read more about 30 Best Places to Visit in Greece – cities, islands, mountains! and if you just looking for some beaches read this: Greece Beaches – 20 Best beaches in Greece and top tourist attractions around them
15. Russia – 24.6 million visitors
Russia has many different cities that can make for a very fun tourist destination. Moscow is the capital city of Russia and home to the famous Kremlin.
There is Lake Baikal, which is a massive Siberian lake for hiking and wildlife. Whether you want an exciting night in the city or peaceful seclusion in a beautiful rural area, this country has it all.
Being the largest country in the world, Russia has eleven time zones. It is also a country full of natural beauty, architectural jewels, historical monuments and modern architecture.
Most visited places in Russia

1. Saint Basil's Cathedral and Kremlin in Moscow
2. Hermitage Museum in Saint Petersburg
3. Mount Elbrus
4. Lake Baikal
5. Trans-Siberian Railway




For more great tips on what to see and visit in Russia, read this article: Best Places to Visit in Russia – 30 amazing cities, mountains and other tourist attractions
16. Japan – 24.0 million visitors
Japan is a beautiful country with lots of natural wonders as well as incredible shopping and excellent restaurants. The shrines and temples of Kyoto are definitely worth seeing. Osaka is another city that you don't want to miss when you come to Japan. Tokyo is the largest city in the country, and it has something for everyone. Mt. Fuji is a truly majestic sight that you won't want to miss either.
Many tourists who come to Japan spend most of their time in Tokyo and surrounding areas, such as Yokohama, Hakone, and Kamakura, or go on a day trip to Nikko. But if you come for two weeks or more, it's definitely worth traveling around the country a bit and seeing what "real" Japan looks like.
Most visited places in Japan

1. Golden Pavilion
2. Mount Fuji
3. Tokyo Imperial Palace and Tokyo Tower
4. Todaiji Temple in Nara
5. Jigokudani Monkey Park




Read more about the best places to visit in Japan here!
17. Canada – 20.0 million visitors
Canada is a combination of brilliant cities and wildlife full of bears, elk and rivers full of salmon. It is a country of mountains, lakes, wilderness, arctic tundra. The Canadian national parks are among the most beautiful in the world.
The "Great White North" is a large and beautiful country with a rugged landscape all over. Vancouver is a wonderful city to visit, and it has lots of great restaurants, parks, museums, and other things for every member of the family. Banff National Park is another place you will want to think about visiting because of the incredible scenery.
Most visited places in Canada

1. Niagara Falls
2. Banff National Park and the Rocky Mountains
3. Old Quebec
4. Ottawa's Parliament Hill
5. Vancouver




Read more about Best Places to Visit in Canada – 30 wonderful places in Canada
18. Saudi Arabia – 18.0 million visitors
Saudi Arabia has huge tourist potential due to its favorable climate, historical and cultural heritage, natural beauties, and a rich marine life. The country is washed by the Persian Gulf in the east and by the Red Sea in the west.
A large part of the country is covered by the Nedzi plateau, which rises to a height of 600 to 1000 meters above sea level. It consists of stone and sand desert. In the west, the Hijaz Mountains, the Yemen Mountains and the Asir Mountain range, which reach heights over 3000 meters above sea level. The highest mountain is Jabal Sawda with 3133 meters.
Most visited places in Saudi Arabia

1. Al Masjid al Nabawi mosque
2. Al-Ula ancient site
3. Dumat al Jundal ancient city
4. Jabal al-Lawz
5. Jamarat Bridge

Al-Ula ancient site, Saudi Arabia by Aditya Prabaswara

The ancient town inside Al Dar'i Quarter, Saudi Arabia by Mojackjutaily

Jamarat Bridge, Saudi Arabia by Citizen59
19. Poland – 17.5 million visitors
The city of Warsaw is a great old historic town to visit if you are going to Poland, and it has many fascinating museums. Krakow is another great place to visit if you want to learn more about this country's history.
If you are a real adventure seeker, the Tatra Mountains are excellent for skiing and hiking with the most dangerous hiking trails in the country. There is truly something for everyone here, and it's a very beautiful country.
Most visited places in Poland

1. Main Market Square in Kraków
2. Warsaw Old Market Place
3. Gdansk Old Town
4. Auschwitz-Birkenau
5. Malbork Castle




To see what else you can visit in Poland read this: 25 Best Places to Visit in Poland
20. South Korea – 17.2 million visitors
South Korea has a lot to offer as a tourist destination, including beautiful white sand beaches and historic sites that you'll be sure to find very impressive and fun.
Jeju City has the Folklore Museum as well as seawater saunas for some rest and relaxation. There is also Incheon, which is home to the Incheon airport. Busan has some beautiful temples and mountains, offering a number of incredible sights.
Most visited places in South Korea

1. Gyeongbokgung Palace
2. N Seoul Tower
3. Namiseom Island
4. Lotte World
5. The Garden of Morning Calm



21. Netherlands – 15.8 million visitors
The Netherlands has a lot of wonderful cities and towns that are perfect for tourists who are looking for some fun and excitement. The city of Rotterdam has some incredible architecture, and The Hague has numerous historic sites that you don't want to miss.
Maastricht is home to a couple of different universities, and it has a very lively atmosphere that will keep you on your toes.
Most visited places in the Netherlands

1. Amsterdam
2. Leiden
3. Delft
4. The Hague
5. Maastricht




Read more about the 25 Best Places to Visit in the Netherlands
22. Macao – 15.7 million visitors
The resort city of Macao in China offers some amazing tourist opportunities, including museums, art galleries, casinos, and some of the best food you have ever tasted.
The Venetian Macao is a great resort with pools and dining, making it perfect for tourists. There is also the Macau Science Center for those who want some educational fun while visiting this city.
Most visited places in Macao

1. The Ruins of St. Paul's
2. A-Ma Temple
3. Fortaleza do Monte
4. Macau Tower
5. Coloane Island



23. Hungary – 15.3 million visitors
Hungary is home to Budapest, which is where you will find River Danube as well as Castle Hill. There are truly incredible beaches and urban areas to explore throughout this country.
The lakeside resorts around Balaton lake alone are a great reason to come here on holiday. Eger Castle in the city of Eger is a wonderful historic site to visit if you happen to visit Hungary.
Most visited places in the Hungary

1. Budapest
2. Lake Balaton
3. Eger
4. Sopron
5. Aggtelek National Park and Baradla Cave




Explore Cities, National Parks, Lakes, Caves, Mountains, Spas and more in our additional article about 30 Best Places to Visit in Hungary!
24. United Arab Emirates – 14.9 million visitors
United Arab Emirates have been among the famous holiday destinations for a long time already. They offer extremely hot weather, luxury at every turn, and hotels overcoming all your expectations.
The most famous city in the Emirates is certainly Dubai. Significant airport, business and tourist centre, but also the place of many vacationing holidays.
Most visited places in the United Arab Emirates

1. Burj Khalifa
2. Sheikh Zayed Mosque, Abu Dhabi
3. Hajar Mountains
4. Sharjah Arts Museum
5. Jebel Hafeet

Sharjah Arts Museum, UAE by jensimon7

Jebel Hafeet, United Arab Emirates by Shahinmusthafa Shahin Olakara [GFDL or CC-BY-SA-3.0], via Wikimedia Commons
25. India – 14.6 million visitors
The Republic of India is one of the largest and most populous countries in the world. It borders with Bangladesh, Burma, China, Bhutan, Nepal and Pakistan. It is located on the Indian subcontinent in southern Asia and its coasts are washed by the Indian Ocean, the Arabian and Bengal seas. About two-thirds of the area lies on the peninsula of India.
To the north, Himalayas and Karakoram mountain range form the natural border. The highest mountain in India is Kangchenjunga with a height of 8586 meters above sea level.
Most visited places in India

1. Meherangarh Fort
2. Taj Mahal
3. Khajuraho Temples
4. Amber (Amer) Fort and Palace in Jaipur
5. Agra Fort
26. Croatia – 13.8 million visitors
Croatia is the perfect place to visit if you are looking for beautiful scenery. The terraced lakes that are linked by waterfalls in Plitvice Lakes National Park are truly something spectacular to behold.
Dubrovnik is another place you might want to stop by, especially if you love art and history. The historic sites that are scattered throughout this country make it a truly special place to visit.
My favourite place is Krk island with the small historical town of Baška, and, of course, Plitvice lakes, but you'll find a lot of other great places here, including some of the most beautiful beaches in the world!
Most visited places in Croatia

1. Dubrovnik
2. Hvar
3. Plitvice National Park
4. Split
5. Rovinj




Read about 30 Beautiful Places you must visit in Croatia here.
27. Ukraine – 13.3 million visitors
Kyiv is a great place to visit when going to Ukraine, as it has a number of memorials and historic landmarks that are educational and fascinating.
Odessa has a lot of really nice beaches and fascinating attractions for those who come here. The city of Lviv is home to a hilltop castle and other things that are perfect for tourists to see.
Most visited places in Ukraine

1. Carpathian Mountains
2. Kyiv
3. Lviv
4. Odessa
5. Chernihiv
28. Singapore – 12.9 million visitors
Singapore has lots of big shopping centres, parks, historic sites, and just about anything else you could ask for while on vacation. The Check Jawa Wetlands and Da Bo Gong Temple in Pulau Ubin are two major attractions in this country.
Jurong East has lots of great shopping, a zoo, ice skating, and other family-friendly attractions that you don't want to miss. Pulau Ujong is home to numerous temples and shopping as well.
Most visited places in Singapore

1. Marina Bay Sands
2. Singapore Flyer
3. Gardens by the Bay
4. Botanic Gardens
5. Chinatown
29. Indonesia – 12.0 million visitors
Indonesia is a vast country made up of a varied mosaic of 18,000+ islands and islets, thousands of languages and dialects, hundreds of nations, populated lowlands, and deserted forests.
Every island is completely different. Going through the sea channel between the islands is like going to another world. All of this makes Indonesia extremely interesting for tourists. Indonesia has over 261 million inhabitants, meaning Indonesia is the fourth most populous country in the world. Since Indonesia is home to 139 volcanoes it is the third most volcanic country in the world. Most of all you can climb on them!
Most visited places in Indonesia

1. Ubud
2. Borobudur
3. Komodo National Park
4. Gili Islands
5. Mount Bromo
30. Czech Republic – 11.9 million visitors
The Czech Republic is the place to satisfy even the most demanding traveller. Unique historic cities, excellent gastronomy, magical nature and all this is accompanied by the famous Czech hospitality.
The history is visible on every corner here, in the form of magnificent castles or manor houses, museums or the streets of beautiful historical towns. Who wouldn't know the Czech Capital Prague or famous Český Krumlov town? Furthermore, their Pilsner Urquell beer is considered (not only by me) to be one of the best in the world! So this is also one of the reasons why you should visit Czechia as well.
Most visited places in the Czech Republic

1. Prague with its castle, Old Town Square and amazing ZOO
2. Český Krumlov
3. Hluboká nad Vltavou Castle
4. Castle Karlstejn
5. Telč




For more great places to visit in the Czech Republic read this article: Best places to visit in the Czech Republic! I was happy enough to live for 8 years in Prague, and I can only recommend visiting it! Read here about more great places to visit in Prague!
So these were the most visited countries in the world and their most popular tourist attractions! Tips include cities, gardens, castles and more. How many of them have you already visited and what are your plans for the next trips? Let us know below in the comment.