30 Most Visited Countries in the World and their most visited places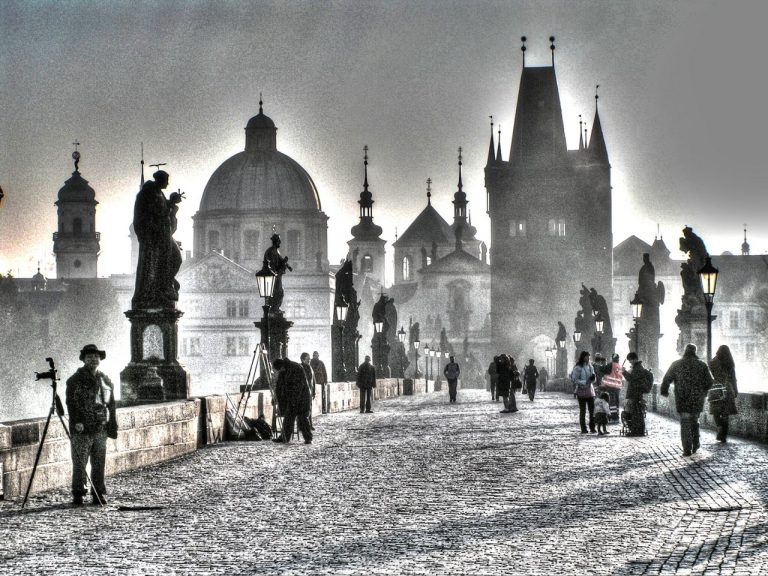 26. Croatia – 13.8 million visitors
Croatia is the perfect place to visit if you are looking for beautiful scenery. The terraced lakes that are linked by waterfalls in Plitvice Lakes National Park are truly something spectacular to behold.
Yachting in Balaton, Hungary - short 4k cinematic film

And don't forget to give us a like! :)
Dubrovnik is another place you might want to stop by, especially if you love art and history. The historic sites that are scattered throughout this country make it a truly special place to visit.
My favourite place is Krk island with the small historical town of Baška, and, of course, Plitvice lakes, but you'll find a lot of other great places here, including some of the most beautiful beaches in the world!
Most visited places in Croatia

1. Dubrovnik
2. Hvar
3. Plitvice National Park
4. Split
5. Rovinj




Read about 30 Beautiful Places you must visit in Croatia here.
27. Ukraine – 13.3 million visitors
Kyiv is a great place to visit when going to Ukraine, as it has a number of memorials and historic landmarks that are educational and fascinating.
Odessa has a lot of really nice beaches and fascinating attractions for those who come here. The city of Lviv is home to a hilltop castle and other things that are perfect for tourists to see.
Most visited places in Ukraine

1. Carpathian Mountains
2. Kyiv
3. Lviv
4. Odessa
5. Chernihiv
28. Singapore – 12.9 million visitors
Singapore has lots of big shopping centres, parks, historic sites, and just about anything else you could ask for while on vacation. The Check Jawa Wetlands and Da Bo Gong Temple in Pulau Ubin are two major attractions in this country.
Jurong East has lots of great shopping, a zoo, ice skating, and other family-friendly attractions that you don't want to miss. Pulau Ujong is home to numerous temples and shopping as well.
Most visited places in Singapore

1. Marina Bay Sands
2. Singapore Flyer
3. Gardens by the Bay
4. Botanic Gardens
5. Chinatown
29. Indonesia – 12.0 million visitors
Indonesia is a vast country made up of a varied mosaic of 18,000+ islands and islets, thousands of languages and dialects, hundreds of nations, populated lowlands, and deserted forests.
Every island is completely different. Going through the sea channel between the islands is like going to another world. All of this makes Indonesia extremely interesting for tourists. Indonesia has over 261 million inhabitants, meaning Indonesia is the fourth most populous country in the world. Since Indonesia is home to 139 volcanoes it is the third most volcanic country in the world. Most of all you can climb on them!
Most visited places in Indonesia

1. Ubud
2. Borobudur
3. Komodo National Park
4. Gili Islands
5. Mount Bromo
30. Czech Republic – 11.9 million visitors
The Czech Republic is the place to satisfy even the most demanding traveller. Unique historic cities, excellent gastronomy, magical nature and all this is accompanied by the famous Czech hospitality.
The history is visible on every corner here, in the form of magnificent castles or manor houses, museums or the streets of beautiful historical towns. Who wouldn't know the Czech Capital Prague or famous Český Krumlov town? Furthermore, their Pilsner Urquell beer is considered (not only by me) to be one of the best in the world! So this is also one of the reasons why you should visit Czechia as well.
Most visited places in the Czech Republic

1. Prague with its castle, Old Town Square and amazing ZOO
2. Český Krumlov
3. Hluboká nad Vltavou Castle
4. Castle Karlstejn
5. Telč




For more great places to visit in the Czech Republic read this article: Best places to visit in the Czech Republic! I was happy enough to live for 8 years in Prague, and I can only recommend visiting it! Read here about more great places to visit in Prague!
So these were the most visited countries in the world and their most popular tourist attractions! Tips include cities, gardens, castles and more. How many of them have you already visited and what are your plans for the next trips? Let us know below in the comment.
These countries attract millions of tourists each year for various reasons.

France entices visitors with its romantic ambiance, iconic landmarks like the Eiffel Tower, world-class art and cuisine, and charming cities like Paris and Nice.

Spain's allure lies in its stunning beaches, rich history, lively festivals, and vibrant culture, drawing travelers to cities like Barcelona, Madrid, and Seville.

The United States offers diverse landscapes, from the bustling city life of New York to the natural wonders of the Grand Canyon and the vibrant entertainment of Las Vegas.

China fascinates tourists with its ancient heritage, the Great Wall, the Terracotta Army, and modern metropolises like Shanghai and Beijing.

Italy, known for its historical sites like the Colosseum and the Vatican, delectable cuisine, picturesque towns like Venice and Florence, and stunning coastlines, is a dream destination for travelers seeking art, culture, and romance.

Overall, these countries stand as popular tourist destinations due to their unique attractions, cultural offerings, and diverse experiences that cater to a wide range of interests and preferences.