30 Most Visited Countries in the World and their most visited places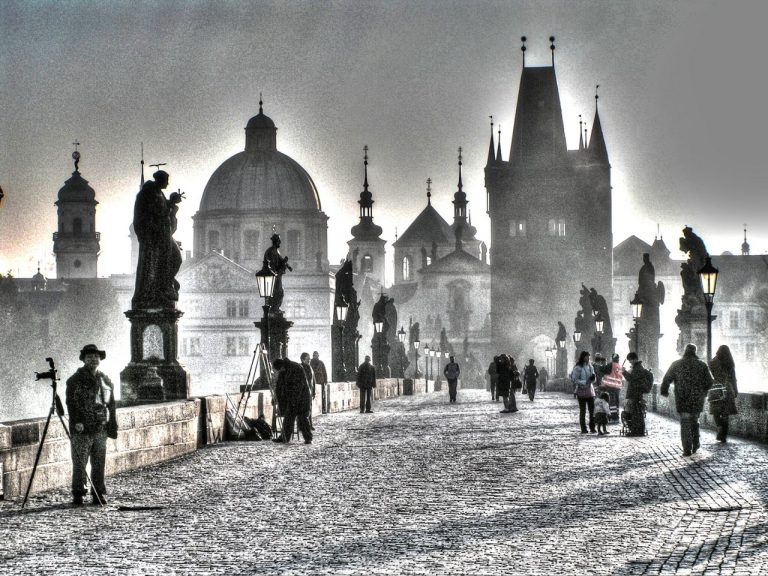 6. United Kingdom – 35.8 million visitors
The United Kingdom has tons to offer in the way of tourism. London is a popular spot for tourists, and there is truly something for everyone. The rolling hills and countryside of Northern Ireland is a perfect place to go for those who want a rural holiday.
Yachting in Balaton, Hungary - short 4k cinematic film

And don't forget to give us a like! :)
Edinburgh is another great place that is filled with shops and numerous art festivals each year. And what about some castles and palaces, or other cultural heritage sites? No worries here in the UK!
Whether you are looking for a traditional culture or wildlife – mountains, wetlands, cliffs, this country has it all. Followed by a rich history which is visible on every step you make, you will never regret visiting the UK.
Most visited places in the UK

1. London
2. Scottish Highlands
3. Stonehenge
4. Edinburgh
5. York




The United Kingdom (UK) is a diverse and historically rich destination with a wide range of attractions and experiences. Here are several compelling reasons to visit the United Kingdom:

Historic Landmarks: The UK is home to numerous historic landmarks, including the Tower of London, Buckingham Palace, Westminster Abbey, and Stonehenge. Each has its own unique history and cultural significance.

Cultural Heritage: The UK has a rich cultural heritage, with contributions to literature, music, theater, and art. Explore the literary history of London, the birthplace of Shakespeare in Stratford-upon-Avon, or the Edinburgh Festival in Scotland.

Museums and Galleries: London is home to world-class museums like the British Museum, the National Gallery, and the Victoria and Albert Museum. These institutions house extensive collections spanning centuries and cultures.

Royal Residences: Visit royal residences, including Buckingham Palace in London, Windsor Castle, and the Palace of Holyroodhouse in Edinburgh. Witness the Changing of the Guard ceremony for a glimpse of British tradition.

Scenic Countryside: The UK offers picturesque countryside with rolling hills, charming villages, and coastal landscapes. The Lake District, the Scottish Highlands, and the Cotswolds are renowned for their natural beauty.

Find more great places to visit in the UK here: Best places to visit in the UK – 55 Amazing Places You Must Visit!
7. Germany – 35.6 million visitors
The country of Germany has many interesting museums, historic sites and buildings that are truly unique with amazing aesthetics. Hamburg is an excellent city for those who are seeking out fun and excitement, but Berlin is also a wonderful place to spend time in. Frankfurt is known for its many museums and art galleries as well as other places that tourists just love.
Where to go for a beer? Definitely to the Oktoberfest, the largest beer festival in the world! Bavaria is the most popular holiday destination in Germany. It has everything you need for a vacation: from city breaks to the idyllic countryside. It fascinates with the medieval monuments and the majestic Alps.
Most visited places in Germany

1. Berlin's Brandenburg Gate
2. Cologne Cathedral (Kölner Dom)
3. The Black Forest
4. Neuschwanstein Castle
5. Miniatur Wunderland




Germany is a diverse and culturally rich country with a multitude of attractions and experiences.

Historic Landmarks: Germany is home to a wealth of historic landmarks, including the Brandenburg Gate in Berlin, the Cologne Cathedral, and the Neuschwanstein Castle. Explore the remnants of the Berlin Wall and the historic city of Heidelberg.

Cultural Heritage: Germany has a rich cultural heritage, with contributions to music, philosophy, literature, and science. Visit museums and cultural institutions, including the Museum Island in Berlin, which is a UNESCO World Heritage site.

Efficient Transportation: Germany has an efficient and well-connected transportation system, making it easy to explore the country by train or car. The Autobahn is famous for its stretches with no speed limits.

Scenic Landscapes: Enjoy the diverse landscapes, from the Bavarian Alps and the Black Forest to the picturesque Rhine River Valley. The countryside offers opportunities for hiking, skiing, and enjoying nature.

Christmas Markets: Experience the magical atmosphere of German Christmas markets during the holiday season. Cities like Nuremberg, Munich, and Cologne are known for their festive markets with seasonal treats and crafts.

Read more about Best Cities in Germany to Visit and their top tourist attractions here.
8. Mexico – 35.0 million visitors
The breathtaking beaches of Mexico are just one of the reasons why so many people visit this country each year. There are lots of great hotel resorts that you should explore here as well.
If you are a history buff, you will certainly want to look into the ancient Aztec ruins and museums that this country has to offer. There are many beautiful areas to explore, including Mexico City. Cabo San Lucas is a beautiful resort town as well.
Most visited places in Mexico

1. Teotihuacán and it's huge pyramids
2. Chichen Itza – the largest of the Maya cities in the Yucatan Peninsula
3. Tulum – for those looking for ideal beach holidays
4. Copper Canyon – a network of canyons
5. Palenque – an archaeological site




Mexico is a diverse and vibrant country with a rich cultural heritage, stunning landscapes, and a wealth of experiences to offer.

Historical Sites: Explore ancient civilizations at archaeological sites such as Chichen Itza, Teotihuacan, and Palenque. These sites showcase the impressive architectural and cultural achievements of pre-Columbian cultures.

Cultural Richness: Mexico's cultural heritage is a vibrant mix of indigenous and Spanish influences. Enjoy traditional music, dance, and art, and participate in festivals and celebrations like Dia de los Muertos (Day of the Dead).

Beaches and Resorts: Mexico is known for its beautiful beaches along both the Pacific and Caribbean coasts. Popular resort destinations include Cancun, Playa del Carmen, and Puerto Vallarta, offering a mix of relaxation and water activities.

Cuisine: Mexican cuisine is celebrated globally. Enjoy flavorful dishes such as tacos, enchiladas, guacamole, and mole. Each region has its own specialties, and street food offers an authentic taste of local flavors.

Natural Wonders: Experience the diverse landscapes, including the lush jungles of Chiapas, the Copper Canyon, the deserts of Baja California, and the cenotes (natural sinkholes) in the Yucatan Peninsula.

Read more about the best places to visit in Mexico here!
9. Thailand – 32.6 million visitors
Thailand is a popular tourist destination for many reasons, including its numerous historic sites and beautiful beaches. It also offers a fun nightlife with many different clubs, bars, and other fun places for visitors to enjoy. Thailand is by far the most popular exotic destination not only in Asia. The beautiful beaches of Krabi, Phuket, Koh Samui or Pattaya, and great cuisine make it a perfect place for all travelers.
Bangkok is the best place in this country for those who enjoy the nightlife, though it does have something to offer everyone. Ko Samui is the best place to go if you want to relax on the beach and take in the scenery. Thailand is a land of elephants, orchids, and freedom! It is a tropical kingdom in which there is no shortage of experiences. Whether it's divine beaches and enchanting bays, colorful national parks, lively floating markets, or countless temples, there is still something to discover in Thailand!
Most visited places in Thailand

1. Ko Phi Phi
2. Phang Nga Bay
3. Grand Palace, Bangkok
4. Rai Leh
5. Mu Ko Chang National Park




Thailand is a diverse and vibrant destination with a wide range of activities for visitors. Here are some popular things to do in Thailand:

Visit Bangkok: Explore the bustling capital city, Bangkok, with its vibrant street life, markets, and cultural attractions. Don't miss the Grand Palace, Wat Pho, and Wat Arun.

Experience Thai Cuisine: Indulge in the delicious and diverse Thai cuisine. Try street food delicacies, such as Pad Thai, Som Tum (green papaya salad), and Tom Yum Goong (spicy shrimp soup).

Explore Chiang Mai: Visit the charming city of Chiang Mai in northern Thailand. Explore its historic temples, participate in a traditional Thai cooking class, and experience the vibrant night markets.

Relax on the Islands: Thailand is famous for its beautiful islands and beaches. Relax on the white sands of Phuket, Koh Phi Phi, Koh Samui, or Koh Tao, and enjoy water activities like snorkeling and diving.

Visit Ayutthaya Historical Park: Discover the ancient city of Ayutthaya, a UNESCO World Heritage site with impressive ruins of temples and palaces.

Read more about Wonderful Places to Visit in Thailand here!
10. Turkey – 30 million visitors
Turkey is a very beautiful country with much to offer in the way of attractions and breathtaking landscapes. Istanbul is one incredible city to visit, especially for history buffs. Bodrum is the place for those who are into the nightlife, though it also has some fascinating historic sites. Pamukkale's thermal spa terraces offer the perfect place for visitors to relax.
Turkey is a unique country whose capital lies on the border of European culture and the Orient. Istanbul is located directly on the border of Asia and Europe and is the most populous metropolis in Europe followed by Moscow and London. Turkey boasts a rich history. The whole landscape is dotted with historical monuments and natural attractions.
In Turkey, you can experience a different culture and customs. This country is increasingly interesting for tourists and travelers and regularly appears in the rankings of the most visited countries in the world.
Most visited places in Turkey

1. Istanbul
2. Cappadocia
3. Ephesus
4. Bodrum
5. Side




Turkey is a country with a rich history, diverse landscapes, and a unique blend of cultures.

Explore Istanbul: Visit Istanbul, a city that straddles Europe and Asia. Explore iconic landmarks like the Hagia Sophia, Blue Mosque, Topkapi Palace, and the Grand Bazaar.

Discover Cappadocia: Experience the surreal landscapes of Cappadocia with its fairy-tale-like rock formations and unique underground cities. Take a hot air balloon ride for an unforgettable view.

Visit Ephesus: Explore the ancient city of Ephesus, an archaeological site with well-preserved ruins, including the Library of Celsus and the Temple of Artemis.

Relax in Pamukkale: Enjoy the thermal terraces of Pamukkale, where hot springs flow down white travertine terraces, creating a stunning and unique landscape.

Cruise the Turkish Riviera: Take a boat cruise along the Turkish Riviera, exploring the stunning coastline and visiting places like Fethiye, Bodrum, and Antalya.

For more great places in Turkey read this article: Best Places to Visit in Turkey – cities in Turkey, monasteries, ancient sights, natural attractions.