30 Most Visited Countries in the World and their most visited places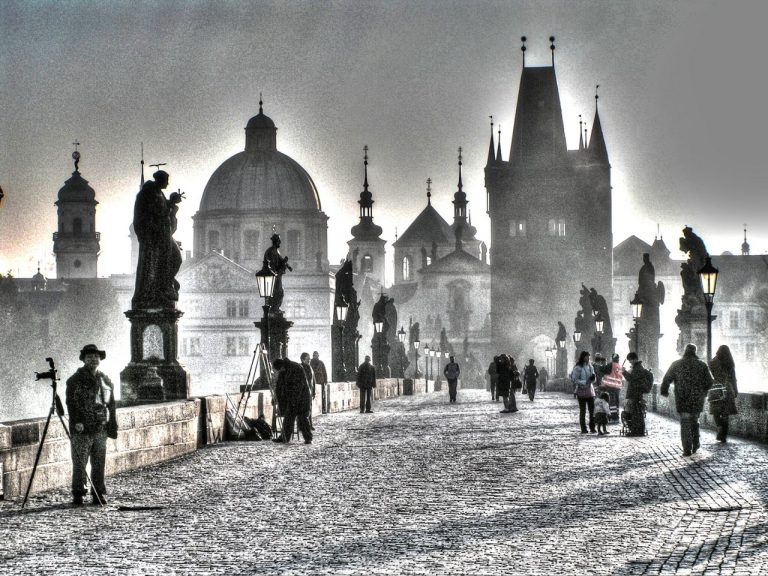 11. Austria – 28.1 million visitors
Austria is a European country with a rich history. Castles, chateaux, fortresses, churches are quite common in Austria. What, however, attracts tourists even more, is their natural scenery. Especially the Austrian Alps are a sought-after destination every year, both in winter and summer.
Yachting in Balaton, Hungary - short 4k cinematic film

And don't forget to give us a like! :)
The city of Vienna is the perfect place for a trip abroad, and its many museums and venues for the arts make it a popular tourist destination. There is also Hallstatt, which is home to the Salzwelten salt mine and Echern Valley. If you want to go on a skiing holiday, Innsbruck is a wonderful city to visit. The sheer beauty of this country's landscape makes it well worth visiting at least once in your life.
Most visited places in Austria

1. Schonbrunn Palace
2. Hallstatt
3. Grossglockner Alpine Road
4. St Anton am Arlberg
5. Innsbruck Altstadt




Austria, with its rich history, stunning landscapes, and cultural treasures, offers a variety of places to visit. Here are some must-see destinations in Austria:

Vienna: The capital city is known for its imperial palaces, museums, and classical music heritage. Visit Schönbrunn Palace, Belvedere Palace, and explore the historic center with St. Stephen's Cathedral.

Salzburg: Birthplace of Mozart, Salzburg is a charming city with a well-preserved historic center. Explore the Hohensalzburg Fortress, Mirabell Palace, and take a stroll through the Getreidegasse.

Innsbruck: Nestled in the Alps, Innsbruck is known for its winter sports and stunning landscapes. Visit the Golden Roof, the Imperial Palace, and enjoy outdoor activities in the surrounding mountains.

Hallstatt: A picturesque village situated by Hallstätter See, Hallstatt is known for its charming Alpine architecture and stunning lakeside views. Visit the salt mines and enjoy a boat ride on the lake.

Graz: Graz is a vibrant city with a mix of Renaissance and Baroque architecture. Explore the historic Old Town, climb the Schlossberg for panoramic views, and visit the Graz Art Museum.

Read more about the Best places to visit in Austria here!
Did you know you can even stay at Schonbrunn Palace?!

Schloß Schönbrunn Grand Suite is there waiting for you to stay at. Book a room and feel like a royal (regardless of your blood's colour).

Most visitors come to Schonbrunn Palace usually for a day only! Give yourself an adventure of a lifetime and stay here for a night!
12. Malaysia – 26.8 million visitors
Malaysia has a number of fun attractions and beautiful scenery for those who want an unforgettable trip. Kota Kinabalu's beaches and rainforests offer a spectacular landscape that you will take your breath away from. There is also Malacca City, which has many unique shops, restaurants, and historic sites to visit. George Town, which is the nation's capital city, is a multicultural place with lots of beauty to offer.
Malaysia is a great choice for both beginners and experienced travelers! Transport is working well, prices are low, you can speak English with the locals without any problems. In Malaysia, you will get to know different cultures, religions, excellent gastronomy, beaches, forests, and tea plantations.
Most visited places in Malaysia

1. Mulu Caves
2. Sepilok Rehabilitation Centre
3. Perhentian Islands
4. Langkawi
5. Petronas Twin Towers




Malaysia is a diverse and vibrant country with a rich cultural tapestry, stunning landscapes, and a range of activities for visitors.

Kuala Lumpur: Explore the capital city, Kuala Lumpur. Visit iconic landmarks like the Petronas Twin Towers, Kuala Lumpur Tower, and the vibrant street markets. Don't forget to explore the diverse neighborhoods like Chinatown and Little India.

Penang: Discover the UNESCO World Heritage city of George Town in Penang. Explore the vibrant street art, visit historical sites like Fort Cornwallis, and indulge in Penang's renowned street food.

Langkawi: Relax on the beaches of Langkawi, a beautiful archipelago with pristine sands and clear waters. Take a cable car ride for panoramic views, explore the Langkawi Sky Bridge, and visit the Kilim Karst Geoforest Park.

Malacca (Melaka): Immerse yourself in the historical charm of Malacca, known for its well-preserved colonial architecture, Jonker Street night market, and cultural attractions like St. Paul's Church.

Taman Negara National Park: Experience the oldest rainforest in the world at Taman Negara National Park. Go on canopy walks, river cruises, and jungle treks to explore the rich biodiversity.

Find more best places to visit in Malaysia!
13. Hong Kong – 26.6 million visitors
Hong Kong is filled with amusement parks, interesting museums, and restaurants with some of the best food you have ever tasted. There are a lot of fascinating attractions in this area, including Hong Kong Disneyland. This is actually the perfect destination for a family vacation abroad. You'll also find that there are lots of historic sites to visit as well.
Head to the Tsim Sha Tsui promenade in the evening and wait for all the skyscrapers on Hong Kong Island to light up. Hong Kong is a diverse city combining Chinese and Western culture, a city of renowned restaurants, a lively nightlife, and a city with a never-ending pulse.
Most visited places in Hong Kong

1. The Peak
2. Hong Kong Disneyland
3. Ladies' Market
4. Ocean Park Hong Kong
5. Temple Street Night Market




Hong Kong is a vibrant and dynamic destination that offers a unique blend of East and West, modernity and tradition.

Skyline and Architecture: Hong Kong boasts one of the most iconic skylines in the world. The cityscape, with its towering skyscrapers and neon lights, is particularly stunning at night. Don't miss the view from Victoria Peak.

Cultural Diversity: Experience a rich blend of Chinese and Western cultures. Hong Kong's history as a former British colony has left its mark on the city, creating a unique cultural fusion.

Delicious Cuisine: Hong Kong is a paradise for food lovers. From Michelin-starred restaurants to local street markets, you can savor a diverse range of culinary delights, including dim sum, roast duck, and traditional Hong Kong-style tea.

Shopping Paradise: Hong Kong is a shopper's haven with a wide range of markets and malls. Explore street markets like Temple Street Night Market and shop for luxury goods in districts like Central and Causeway Bay.

Lively Street Markets: Dive into the bustling street markets, such as Ladies' Market and Mong Kok's markets, where you can shop for everything from clothing and accessories to souvenirs and electronics.

Check this for the best places to visit in Hong Kong!
14. Greece – 24.8 million visitors
Greece has a long and fascinating history, and many of the ancient historical landmarks still stand today. The ancient city of Athens attracts many tourists each year, and it's well worth visiting.
There is also Mykonos, which has some of the most spectacular beaches in the world. Rhodes is another area of this country that is filled with beautiful beaches that you'll be sure to love.
Greece is known as the cradle of European civilization and the centre of education. The legacy of the ancient Greek civilization is still alive, and many magnificent monuments have been preserved. These monuments, as well as the charming nature and pleasant climate of the south of Europe, attract huge numbers of tourists from all over the world every year.
Most visited places in Greece

1. Greek Islands such as Santorini
2. Athens
3. Crete
4. Meteora
5. Delphi




Greece is a beautiful and culturally rich destination with a plethora of activities for visitors.

Visit Athens: Explore the capital city, Athens, and its ancient landmarks. Visit the Acropolis and the Parthenon, delve into the history at the Acropolis Museum, and stroll through the historic Plaka neighborhood.

Santorini: Enjoy the stunning views and picturesque white-washed buildings of Santorini. Visit the villages of Oia and Fira, relax on beautiful beaches, and witness the famous Santorini sunset.

Delphi: Visit the archaeological site of Delphi, once considered the center of the world in ancient Greek mythology. Explore the Temple of Apollo and the theater with its panoramic views.

Crete: Discover the largest Greek island, Crete. Visit the ancient Minoan Palace of Knossos, hike the Samaria Gorge, and relax on the beautiful beaches of Elafonissi and Balos.

Meteora Monasteries: Marvel at the unique monasteries perched on top of towering rock formations in Meteora. Explore these monastic complexes and enjoy panoramic views of the surrounding landscape.

Read more about 30 Best Places to Visit in Greece – cities, islands, mountains! and if you just looking for some beaches read this: Greece Beaches – 20 Best beaches in Greece and top tourist attractions around them
15. Russia – 24.6 million visitors
Russia has many different cities that can make for a very fun tourist destination. Moscow is the capital city of Russia and home to the famous Kremlin.
There is Lake Baikal, which is a massive Siberian lake for hiking and wildlife. Whether you want an exciting night in the city or peaceful seclusion in a beautiful rural area, this country has it all.
Being the largest country in the world, Russia has eleven time zones. It is also a country full of natural beauty, architectural jewels, historical monuments and modern architecture.
Most visited places in Russia

1. Saint Basil's Cathedral and Kremlin in Moscow
2. Hermitage Museum in Saint Petersburg
3. Mount Elbrus
4. Lake Baikal
5. Trans-Siberian Railway




Russia is a vast and diverse country with a rich cultural heritage, historic landmarks, and stunning natural landscapes.

Moscow: Explore the capital city and visit iconic landmarks such as the Kremlin, Red Square, St. Basil's Cathedral, and the State Tretyakov Gallery. Experience the grandeur of the Moscow Metro and enjoy the vibrant cultural scene.

St. Petersburg: Marvel at the architectural wonders of St. Petersburg, including the Winter Palace (Hermitage Museum), the Peter and Paul Fortress, and the Church of the Savior on Spilled Blood. Take a stroll along the Neva River and enjoy the city's cultural richness.

Golden Ring: Discover the historic towns of the Golden Ring, such as Suzdal, Yaroslavl, and Sergiev Posad. These charming towns are known for their well-preserved architecture, churches, and traditional crafts.

Trans-Siberian Railway: Embark on the epic Trans-Siberian Railway journey, one of the longest train journeys in the world. Experience the vastness of Siberia and witness diverse landscapes.

Kazan: Explore the capital of Tatarstan, Kazan, known for its unique blend of Russian and Islamic culture. Visit the Kazan Kremlin, the Kul Sharif Mosque, and the Kazan Federal University.

For more great tips on what to see and visit in Russia, read this article: Best Places to Visit in Russia – 30 amazing cities, mountains and other tourist attractions