30 Most Visited Countries in the World and their most visited places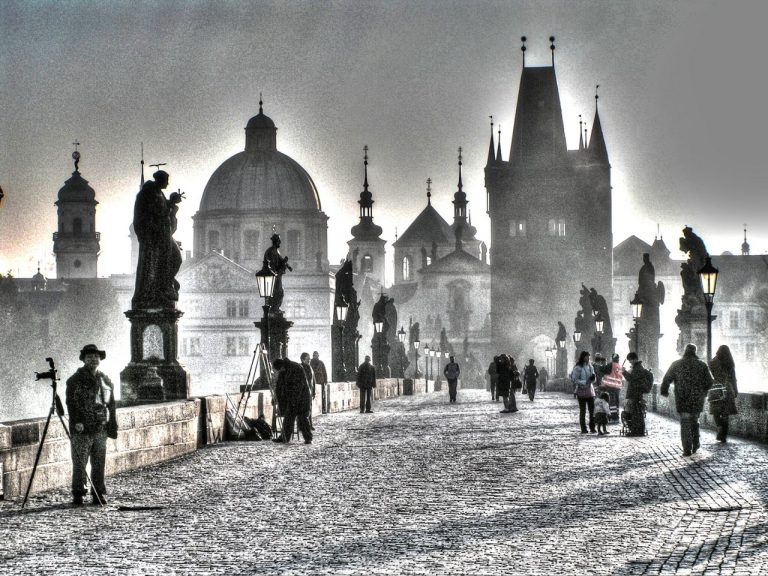 11. Austria – 28.1 million visitors
Austria is a European country with a rich history. Castles, chateaux, fortresses, churches are quite common in Austria. What, however, attracts tourists even more, is their natural scenery. Especially the Austrian Alps are a sought-after destination every year, both in winter and summer.
Yachting in Balaton, Hungary - short 4k cinematic film

And don't forget to give us a like! :)
The city of Vienna is the perfect place for a trip abroad, and its many museums and venues for the arts make it a popular tourist destination. There is also Hallstatt, which is home to the Salzwelten salt mine and Echern Valley. If you want to go on a skiing holiday, Innsbruck is a wonderful city to visit. The sheer beauty of this country's landscape makes it well worth visiting at least once in your life.
Most visited places in Austria

1. Schonbrunn Palace
2. Hallstatt
3. Grossglockner Alpine Road
4. St Anton am Arlberg
5. Innsbruck Altstadt




Read more about the Best places to visit in Austria here!
Did you know you can even stay at Schonbrunn Palace?!

Schloß Schönbrunn Grand Suite is there waiting for you to stay at. Book a room and feel like a royal (regardless of your blood's colour).

Most visitors come to Schonbrunn Palace usually for a day only! Give yourself an adventure of a lifetime and stay here for a night!
12. Malaysia – 26.8 million visitors
Malaysia has a number of fun attractions and beautiful scenery for those who want an unforgettable trip. Kota Kinabalu's beaches and rainforests offer a spectacular landscape that you will take your breath away from. There is also Malacca City, which has many unique shops, restaurants, and historic sites to visit. George Town, which is the nation's capital city, is a multicultural place with lots of beauty to offer.
Malaysia is a great choice for both beginners and experienced travelers! Transport is working well, prices are low, you can speak English with the locals without any problems. In Malaysia, you will get to know different cultures, religions, excellent gastronomy, beaches, forests, and tea plantations.
Most visited places in Malaysia

1. Mulu Caves
2. Sepilok Rehabilitation Centre
3. Perhentian Islands
4. Langkawi
5. Petronas Twin Towers




Find more best places to visit in Malaysia!
13. Hong Kong – 26.6 million visitors
Hong Kong is filled with amusement parks, interesting museums, and restaurants with some of the best food you have ever tasted. There are a lot of fascinating attractions in this area, including Hong Kong Disneyland. This is actually the perfect destination for a family vacation abroad. You'll also find that there are lots of historic sites to visit as well.
Head to the Tsim Sha Tsui promenade in the evening and wait for all the skyscrapers on Hong Kong Island to light up. Hong Kong is a diverse city combining Chinese and Western culture, a city of renowned restaurants, a lively nightlife, and a city with a never-ending pulse.
Most visited places in Hong Kong

1. The Peak
2. Hong Kong Disneyland
3. Ladies' Market
4. Ocean Park Hong Kong
5. Temple Street Night Market




Check this for the best places to visit in Hong Kong!
14. Greece – 24.8 million visitors
Greece has a long and fascinating history, and many of the ancient historical landmarks still stand today. The ancient city of Athens attracts many tourists each year, and it's well worth visiting.
There is also Mykonos, which has some of the most spectacular beaches in the world. Rhodes is another area of this country that is filled with beautiful beaches that you'll be sure to love.
Greece is known as the cradle of European civilization and the centre of education. The legacy of the ancient Greek civilization is still alive, and many magnificent monuments have been preserved. These monuments, as well as the charming nature and pleasant climate of the south of Europe, attract huge numbers of tourists from all over the world every year.
Most visited places in Greece

1. Greek Islands such as Santorini
2. Athens
3. Crete
4. Meteora
5. Delphi




Read more about 30 Best Places to Visit in Greece – cities, islands, mountains! and if you just looking for some beaches read this: Greece Beaches – 20 Best beaches in Greece and top tourist attractions around them
15. Russia – 24.6 million visitors
Russia has many different cities that can make for a very fun tourist destination. Moscow is the capital city of Russia and home to the famous Kremlin.
There is Lake Baikal, which is a massive Siberian lake for hiking and wildlife. Whether you want an exciting night in the city or peaceful seclusion in a beautiful rural area, this country has it all.
Being the largest country in the world, Russia has eleven time zones. It is also a country full of natural beauty, architectural jewels, historical monuments and modern architecture.
Most visited places in Russia

1. Saint Basil's Cathedral and Kremlin in Moscow
2. Hermitage Museum in Saint Petersburg
3. Mount Elbrus
4. Lake Baikal
5. Trans-Siberian Railway




For more great tips on what to see and visit in Russia, read this article: Best Places to Visit in Russia – 30 amazing cities, mountains and other tourist attractions