30 Most Visited Countries in the World and their most visited places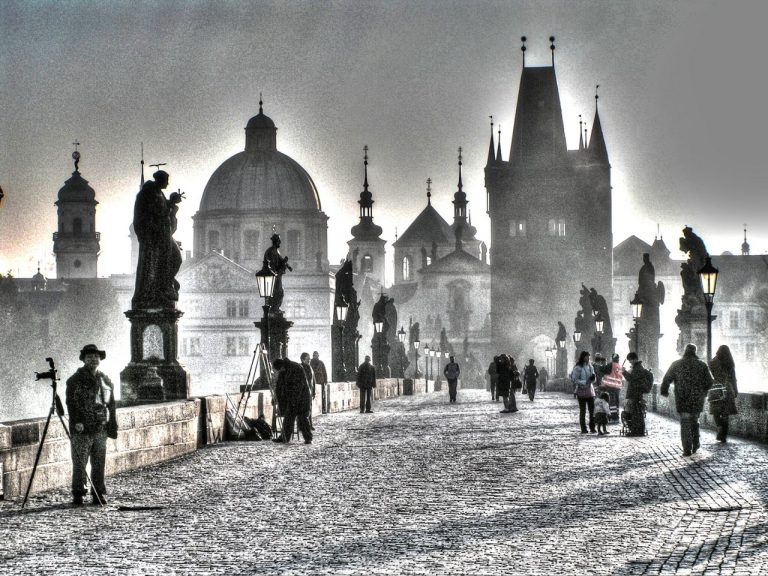 16. Japan – 24.0 million visitors
Japan is a beautiful country with lots of natural wonders as well as incredible shopping and excellent restaurants. The shrines and temples of Kyoto are definitely worth seeing. Osaka is another city that you don't want to miss when you come to Japan. Tokyo is the largest city in the country, and it has something for everyone. Mt. Fuji is a truly majestic sight that you won't want to miss either.
Yachting in Balaton, Hungary - short 4k cinematic film

And don't forget to give us a like! :)
Many tourists who come to Japan spend most of their time in Tokyo and surrounding areas, such as Yokohama, Hakone, and Kamakura, or go on a day trip to Nikko. But if you come for two weeks or more, it's definitely worth traveling around the country a bit and seeing what "real" Japan looks like.
Most visited places in Japan

1. Golden Pavilion
2. Mount Fuji
3. Tokyo Imperial Palace and Tokyo Tower
4. Todaiji Temple in Nara
5. Jigokudani Monkey Park




Read more about the best places to visit in Japan here!
17. Canada – 20.0 million visitors
Canada is a combination of brilliant cities and wildlife full of bears, elk and rivers full of salmon. It is a country of mountains, lakes, wilderness, arctic tundra. The Canadian national parks are among the most beautiful in the world.
The "Great White North" is a large and beautiful country with a rugged landscape all over. Vancouver is a wonderful city to visit, and it has lots of great restaurants, parks, museums, and other things for every member of the family. Banff National Park is another place you will want to think about visiting because of the incredible scenery.
Most visited places in Canada

1. Niagara Falls
2. Banff National Park and the Rocky Mountains
3. Old Quebec
4. Ottawa's Parliament Hill
5. Vancouver




Read more about Best Places to Visit in Canada – 30 wonderful places in Canada
18. Saudi Arabia – 18.0 million visitors
Saudi Arabia has huge tourist potential due to its favorable climate, historical and cultural heritage, natural beauties, and a rich marine life. The country is washed by the Persian Gulf in the east and by the Red Sea in the west.
A large part of the country is covered by the Nedzi plateau, which rises to a height of 600 to 1000 meters above sea level. It consists of stone and sand desert. In the west, the Hijaz Mountains, the Yemen Mountains and the Asir Mountain range, which reach heights over 3000 meters above sea level. The highest mountain is Jabal Sawda with 3133 meters.
Most visited places in Saudi Arabia

1. Al Masjid al Nabawi mosque
2. Al-Ula ancient site
3. Dumat al Jundal ancient city
4. Jabal al-Lawz
5. Jamarat Bridge

Al-Ula ancient site, Saudi Arabia by Aditya Prabaswara

The ancient town inside Al Dar'i Quarter, Saudi Arabia by Mojackjutaily

Jamarat Bridge, Saudi Arabia by Citizen59
19. Poland – 17.5 million visitors
The city of Warsaw is a great old historic town to visit if you are going to Poland, and it has many fascinating museums. Krakow is another great place to visit if you want to learn more about this country's history.
If you are a real adventure seeker, the Tatra Mountains are excellent for skiing and hiking with the most dangerous hiking trails in the country. There is truly something for everyone here, and it's a very beautiful country.
Most visited places in Poland

1. Main Market Square in Kraków
2. Warsaw Old Market Place
3. Gdansk Old Town
4. Auschwitz-Birkenau
5. Malbork Castle




To see what else you can visit in Poland read this: 25 Best Places to Visit in Poland
20. South Korea – 17.2 million visitors
South Korea has a lot to offer as a tourist destination, including beautiful white sand beaches and historic sites that you'll be sure to find very impressive and fun.
Jeju City has the Folklore Museum as well as seawater saunas for some rest and relaxation. There is also Incheon, which is home to the Incheon airport. Busan has some beautiful temples and mountains, offering a number of incredible sights.
Most visited places in South Korea

1. Gyeongbokgung Palace
2. N Seoul Tower
3. Namiseom Island
4. Lotte World
5. The Garden of Morning Calm