How to Plan Your Travel Budget When Visiting Canada?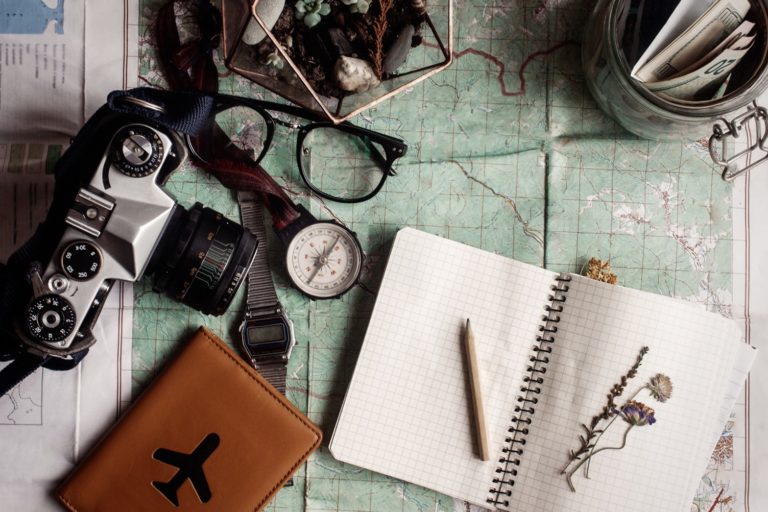 What's the first thing that strikes your mind when you think of visiting Canada? Perhaps it might be maple syrup, pancakes, or ice hockey. Maybe you know some of the world-famous Canadian stars? Who hasn't heard of such people as Justin Bieber, Ryan Gosling, and Michael Buble?
Yachting in Balaton, Hungary - short 4k cinematic film

And don't forget to give us a like! :)
Undoubtedly, Canada is a huge and wonderful country where everyone will find something for themselves – from the giant waterfalls of Niagara Falls – potentially the most famous waterfall on the planet – to the majestic Canadian Rockies, stretching for 69,000 sq miles.
As the second-largest world country, Canada has the longest coastline on the planet. 10% of all world forests are there too. There are also over 2 million lakes covering 8% of the total country area. Actually, in Canada, you will find more lakes than in the rest of the world combined! Isn't it an extraordinary country that should be placed on your travel bucket list?
Keep on reading to find out some tips on how to spend an unforgettable time in Canada while on a budget.
Canada eTA
If you wish to explore Canada and check yourself what this country can offer to you, you probably already know that you need to obtain a visa before your trip.
When planning to enter Canada by air for tourism, business, or transit reasons, you can get an electronic visa instead of a regular one. To make sure you can apply for Canadian eTA online, check the list of eligible countries. You can get all of the essential information and submit your application on https://visa-canada.info!
Canada eTA requires a one-off fee of 49 Euro. Don't forget to add this amount of money to your travel budget!
The processing time of Canada eTA takes maximally 72 hours, while on average, you should get your approved electronic visa within 16 hours.
eTA is issued for 5 years and functions as a multiple-entry permit. Its holder can stay in Canada each time up to 6 months in a row.
Apply for your online visa to Canada and explore 'the Land of the Maple Leaf'!
Book Your Flight Tickets in Advance
The primary thing you should keep in mind while making a trip to Canada on a budget is to book a cheap flight ticket. Probably buying a ticket in the peak season won't save your money so try to think about arranging it a bit earlier.
It's a great tip especially for those travelling on a budget. You can spend your saved money on various attractions when exploring Canada instead.
The best months to visit Canada are May, June and September. It's recommended then to plan your trip and look for tickets close to these months. It is also the time when the climate is still warm and there are few tourists visiting the country. Think about it!
Megabus for Intercity Trips
If you prefer to explore Canada using public transport, Megabus option will be the best for you! It's the cheapest way to travel around the country, whether you're visiting friends or family or going from one Canadian city to another. The intercity routes include major cities of Ontario and Québec, while the price is very often as low as $10.
If you don't have a tight timetable, Megabus is for you! However, if your travel itinerary doesn't have the space for delays, you'd better choose the alternative way to travel around Canada. You should bear in mind that Megabus routes aren't usually on schedule.
Rent a Car
Canada is the second biggest country on the globe, with the long winding streets which are heaven for car drivers. If you like to travel independently, renting a car is the perfect solution to drive around Canada. You can organize your route without limitations at your own pace, planning stops and taking photos of the stunning views whenever you want! Doesn't it sound convincing?
When renting a car, you need to adjust the vehicle model to your travel needs, e.g., the number of luggages, travel companions or the regions you wish to explore. All these factors decide what type of a car you should rent and the price also may vary depending on the car model. Car rentals are located actually everywhere in the country and you can start your Canadian road trip even from the airport.
Choose Home-sharing Services
When the transport mode is already chosen, next you need to think about your accommodation. If you opt for a regular hotel room, you should be aware of the higher costs. Alternatively, you can use a cheaper option and use home-sharing facilities accessible in the majority of the vast urban areas like Ottawa, Montreal, Toronto, and Vancouver. Assuming you search for a shared home instead of renting the whole house, the price should be relatively lower.
Canadians are cordial and welcoming people. They offer their own homes to holidaymakers and offer seats to rest on for a very reasonable charge. You can search for some information on Facebook groups. If you are lucky enough, you will track down an overall quite comfortable accommodation to rest for an evening or two. This alternative is pretty common especially in urban areas. Check it!
Final Words
Canada is a large and diverse country with acres of scenic beauty in its truest of forms which may be a delight for any travel enthusiast.
With the eye-pleasing beaches, pure snow-clad mountains, gleaming glacial lakes, huge national parks, and astonishing historical monuments, it is like a fantasy come true for many
individuals from all over the world to make a trans-Canadian road trip. Moreover, the people here welcome tourists with their open hearts like nowhere else!
Don't waste your time, plan your Canadian adventure, but first apply for your eTA to Canada!