Hájske waterfalls – amazing waterfalls in the Slovak Karst National Park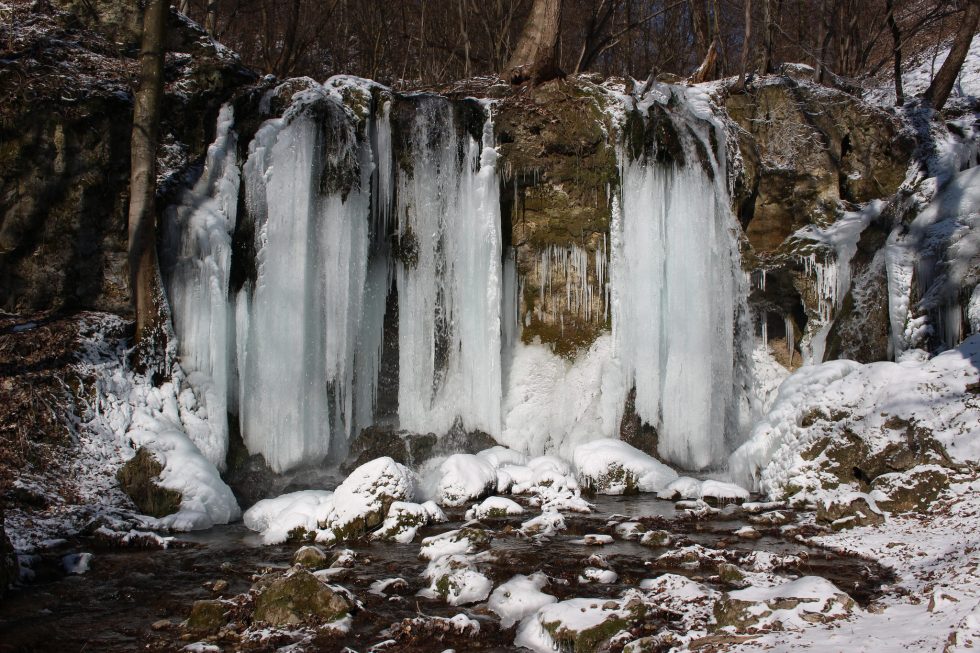 Hájske waterfalls are one of the most beautiful and easiest accessible waterfalls in Košice region, Slovakia. They are located between Háj and Hačava villages in the middle of Slovak Karst National Park.
Yachting in Balaton, Hungary - short 4k cinematic film

And don't forget to give us a like! :)
You can visit them in any season of the year, but perhaps the best time to visit them is in winter months when they get frozen. There is a small parking lot not far from waterfalls, but in case it is full you can leave a car in the village.
How to reach Hájske waterfalls
Start: Háj village (Košice region)
Follow a trail upstream the local river and find several waterfalls on the way
Total time and lenght: 1 hour / 2,7km
GPS: 48.63611, 20.85055
Hiking map: https://en.mapy.cz/s/2tb7j
What else to visit here
Thanks to its location in the heart of Slovak Karst National Park there are plenty of other places to visit nearby. Right in the village you can find a huge sculpture of Angel that was used in a famous American movie Behind Enemy Lines (2001) with Owen Wilson and Gene Hackman in leading roles. The movie was filmed in this location.
From Haj village you can directly get on top of the castle hill with Turniansky hrad castle ruins. The hill offers amazing views of the surrounding countryside. To get here follow yellow marked hiking trail from Haj village.
Then you can hike to Zadielska plain by following a green hiking trail and going further you can also get to one of the most visited places in Slovak Karst National Park – Zadielska gorge.
As Slovak Karst National Park is full of UNESCO caves it would be a pity not to visit one. Jasovská cave, Domica cave, Gombasecká cave are all in Slovakia but nearby Hungary has also a few that worth a visit, Baradla Cave being the most famous of all of them.
Krásnohorská cave is home to the highest stalagmite in Slovakia and once also in the world (until the higher one was discovered somewhere else). Silická ladnica is the lowest situated ice cave in the area.
Slovak Karst National Park is suitable for all kinds of tourists including kids. There are no demending trails and the highest hill is in an elevation of 925 m (Matesova skala rock).
Slovak Karst National Park is a mesmerizing natural wonderland located in southern Slovakia. Renowned for its striking limestone formations, deep gorges, and intricate cave systems, this protected area offers a unique opportunity to explore the wonders of karst topography.

Visitors can venture into some of the 712 registered caves, including the world-famous Domica Cave and the Gombasek Cave, marveling at stunning stalactites and stalagmites. The park's diverse flora and fauna, along with its rich cultural history, make it a perfect destination for nature enthusiasts, hikers, and anyone seeking to immerse themselves in the beauty and geological wonders of Slovakia.