Welcoming of cranes in Dolný Zemplín, Slovakia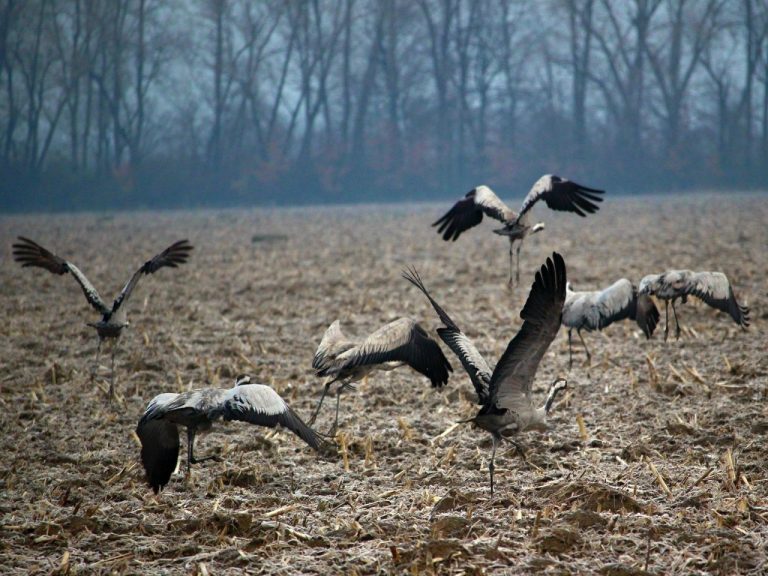 Last weekend we went to Dolný Zemplín region in eastern Slovakia to welcome cranes on their way from south to the north. And it was really an awesome experience. It is an unforgettable observation of the culminating spring migration of birds in March and April on their significant rest stop during a long journey to the north.
Yachting in Balaton, Hungary - short 4k cinematic film

And don't forget to give us a like! :)
Rare cranes but also other species of aquatic birds such as seagulls, white swans or wild geese in large numbers, several thousand pieces, stop at traditional nights rest stop in the most important ornithological location in Slovakia – Protected bird area Senianske ponds near Senné and Inačovce in the East Slovakian Plain in the Michalovce district.
Welcoming of cranes – Slovak Safari
This impressive and unusual natural theatre offers nature lovers a real touch to the whole of life. It is possible to observe the birds in the fields alongside the roads directly from the car. So it is like Safari!
For observation, it is good to have a camera with a large zoom or telescope. Senianske ponds are 16 km away from the town of Michalovce.
The common crane (Grus Grus), also known as the Eurasian crane is 100–130 cm (39–51 in) long with a 180–240 cm (71–94 in) wingspan, body weight can range from 3 to 6.1 kg (6.6 to 13.4 lb).
But birds are not everything you can see here, during our visit we also saw lots of doe in the fields all around.
What else to visit here
Zemplínska šírava – sometimes called the "Slovak sea"
Zemplínska šírava is with the area of 33 km² the second largest water dam in the Slovak Republic. Its average depth is 3.5 m, the maximum length is 11 km and the maximum width is 3.5 km. The dam is mainly used for recreational purposes and for flood protection.
Thermal Park Šírava – a new "Water World" at Zemplínska šírava.
Thermal Park Šírava is a new "Water World" built at the shores of Zemplínska šírava water dam. Water World includes four swimming pools – massage pool, wave pool, relaxation pool and pool for children. Wellness includes a Finnish sauna, herbal sauna, infra sauna and steam bath sauna.
There are at least 31 different accommodation facilities in the near area.
Viniansky hrad Castle
Vinné castle is a ruin of a Gothic castle near the village of Vinné in the district of Michalovce. From the ruins, there is a view of the East Slovakian lowland, but also the town of Michalovce and Zemplínska Šírava.
The castle is free and seamless accessible especially during the summer months from the Vinné Lake and also from Zemplínska šírava for all visitors and tourists.
Dolny Zemplin, located in eastern Slovakia, is a region known for its picturesque landscapes, rich cultural heritage, and historical significance. With its rolling hills, fertile plains, and charming vineyards, the region offers a serene escape into the heart of rural Slovakia.

The town of Trebisov, with its well-preserved historic center and diverse architectural styles, stands as a testament to the area's past. Additionally, the UNESCO-listed Tokaj Wine Region, famous for its luscious dessert wines, adds to the allure of Dolny Zemplin, making it an enticing destination for those seeking a blend of nature, history, and authentic Slovakian culture.